Update: This plugin is no longer maintained, as I don't use Wordpress anymore myself.
---
So, I finally submitted my first plugin to the WordPress plugin base.
It's a plugin which add functionality to request visitors authentication before the website can be viewed. It doesn't use HTTP Authentication, just php and html.
You can choose to use the WordPress authentication functionality to login, or give a password yourself.
Try it out, and give some feedback.
Link to Basic Authentication plugin
Screenshot: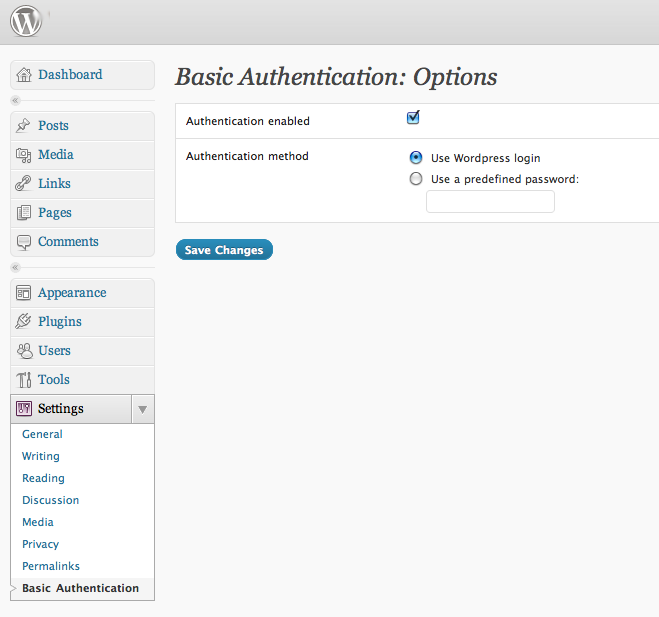 — Update:
Now compatible with WordPress 3.3